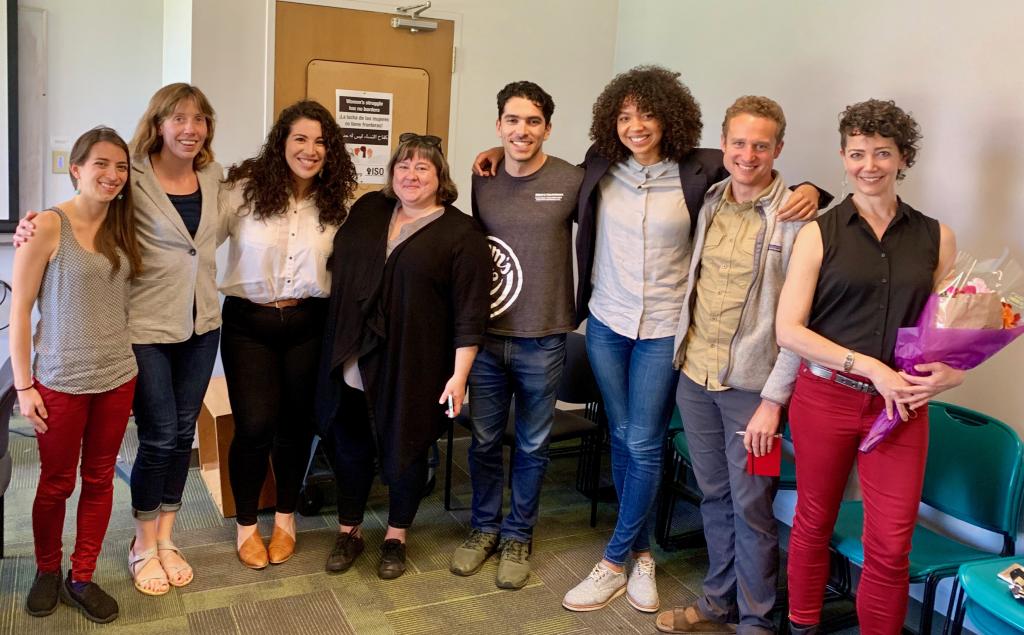 The Berkeley Social Justice Fellowship (BSJF) program is a student-led initiative, currently in its eighth year, that supports graduate students conducting research within social change organizations. The BSJF allows graduate students the opportunity to hone applied research skills, to gain relationships and experiences that might be useful in academic research, and to contribute to meaningful social causes. Each year three fellows are chosen from a pool of talented applicants, and BSJF is pleased to announce the 2019 fellows: Jessica Schirmer, Tara Gonsalves, and Adriana Ramirez.
Jessica Schirmer will be partnering with the Council of Community Housing Organizations (CCHO), a coalition of affordable housing developers and tenant organizations dedicated to advancing housing equity in San Francisco and the greater Bay Area. As a BSJF fellow, she will be able to apply her research experience in housing policy and inequality to advance the mission of the CCHO and contribute to an evidence base for equity-driven solutions to California's housing crisis.
Tara Gonsalves will partner with the National Queer Asian Pacific Islander Alliance, an organization for queer and trans East, Southeast, and South Asian and Pacific Island people in the United States. Drawing on her studies of global movements for gender and sexual freedom, Tara will be part of a team developing the vision, substance, and agenda of the organization's upcoming conference aimed at building community and political power among queer/trans South Asian immigrants.
Adriana Ramirez will partner with two high schools in towns outside of Oaxaca city, Mexico to help advance the schools' goal of improving the educational and integration experiences of returning migrant students, who have spent periods of their childhood outside of Mexico and who often experience isolation within educational settings that negatively affect their outcomes. Adriana's internship will focus on developing interventions to improve conditions for returning migrant youth through empirical research in the schools.