Dr. Arthur Lipow, 81, of Alameda, CA passed away peacefully on Jan. 6, 2016, with his wife Gretchen by his side. Dr. Lipow grew up in Southern California and attended high school in Pasadena. He received his B.A. in sociology from UCLA in 1955. He then studied under Professor Seymour Martin Lipset at UC Berkeley, where he received a Ph.D. in political sociology in 1969.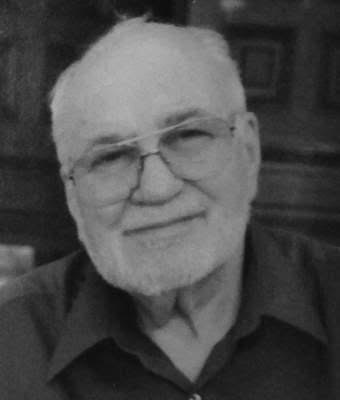 Art Lipow.
Dr. Lipow was a rigorous intellectual historian and academic. He was highly influenced by his friend Hal Draper, who wrote a classic pamphlet of democratic socialism, The Two Souls of Socialism, which inspired Arthur to write his Ph.D dissertation, later published by the University of California Press, as Authoritarian Socialism In America: Edward Bellamy and the Nationalist Movement. Bernard Crick, biographer of George Orwell, praised it as a guide to the real meaning of democratic socialism: "the kind of socialism one wants." While writing his thesis, he also served as a primary caregiver for his three young children, who frequently cajoled him to stop typing and take them to the merry-go-round and pony rides in Berkeley's Tilden Park.
In the 1970s, Dr. Lipow moved to England, where he was a member of the Labour Party and an active participant in European Nuclear Disarmament (END). He was a founder of "Charter 88," the British constitutional reform movement which proposes a democratic Bill of Rights for Britain. He was formerly director of the Michael Harrington Center at Birkbeck College and then co-founding executive director of Labour and Society International in London.
The Harrington Centre was funded by City University of New York, and chaired by the late President of CUNY and former Peace Corps Director in Ethiopia, Professor Joseph Murphy. Among its other projects, the Centre initiated a program to assist the development of higher education in Africa, sponsored by UNESCO and the United Nations Development Project (UNDP).
Dr. Lipow organized and participated in an international conference in Ethiopia in 1992, sponsored by UNESCO and UNDP, to further cooperation between institutions of higher learning North and South. He published five books, including Authoritarian Socialism in America: Edward Bellamy and the Nationalist Movement; Political Parties and Democracy; Neither Capitalism nor Socialism: Theories of Bureaucratic Collectivism (co-edited with Ernest Haberkern); The Other City (co-edited with Susanne MacGregor); and Transatlantic Crossings: A Voyage of Discovery.
A life-long rebel and champion of social justice, a crusader for civil rights in the United States and abroad, he was an active supporter of Martin Luther King and the Southern Christian Leadership Conference and Cesar Chavez and Larry Itliong of the United Farm Workers. He was arrested protesting the final House Un-American Activities subcommittee in San Francisco May 1960 and when working with trade unionists in Czechoslovakia, where he shared a cell with Christopher Hitchens. Dr. Lipow amassed an extensive home library of more than 10,000 books on a spectrum of subjects, including politics, history, and sociology.
Upon his retirement in 1998, Dr. Lipow returned to California. Together with his wife, Gretchen Lipow, he co-founded the Alameda Public Affairs Forum in 2004 and the Center for Global Peace and Democracy in 2007. He continued to pursue many of his life-long passions, including scholarship, activism, eating ice cream, hanging out in coffee shops, and spending time with family and friends.
He is survived by his wife, Gretchen Mackler Lipow. He is also survived by his children Jenny, Stephanie, and Nicholas, grandchildren Toby Walecka and Sydney Lipow, and by his stepchildren Jennifer Roloff, Phil Mackler, and Aaron Mackler and their children Peyton and Taylor Roloff and Hazel Anne Mackler. He was preceded in death by his former wife Anne Grodzins Lipow, and his brother Myron Lipow.
A celebration of Arthur's life will be held on Saturday, March 19th, noon at the Wedgend Club in Oakland. 
This obituary was written by Gretchen Lipow, Art's wife, and a member of Solidarity.
Dissertation Title
Study in Authoritarian Anti-Democratic Ideological Currents in 19th Century American Reform Movements
Dissertation Book Title
Authoritarian socialism in America : Edward Bellamy & the nationalist movement
Berkeley