Sociologists of Color and Allies (SoCA)
The Sociologists of Color and Allies (SoCA) was founded in 2003 to create an academic and personal support network for students of color.  We work closely with our allies to foster a community in the department that supports diversity and inclusion. We promote open dialogue about what it means to be an ally through facilitated conversations about allyship every semester. For students of color, we organize academic support events aimed at exploring issues that people of color face in the academe and promoting networking. These include regular off-campus get-togethers to socialize, share academic experiences, and celebrate academic wins. Finally, SoCA advocates for increased diversity in the department through faculty hires and graduate student admissions.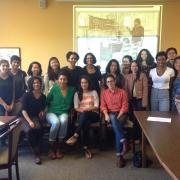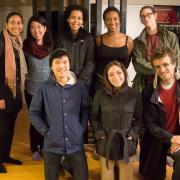 Berkeley Journal of Sociology (BJS)
The Berkeley Journal of Sociology seeks to provide a forum in which to wrestle with questions that extend beyond the internal debates of the academic field. As graduate students, we seek to broaden the interpretive range, imaginative scope, and prospective application of our research to political struggles, emerging cultural trends, and imagination of alternative futures. We are not content to be relegated to the sidelines. The point, after all, is to change the world.