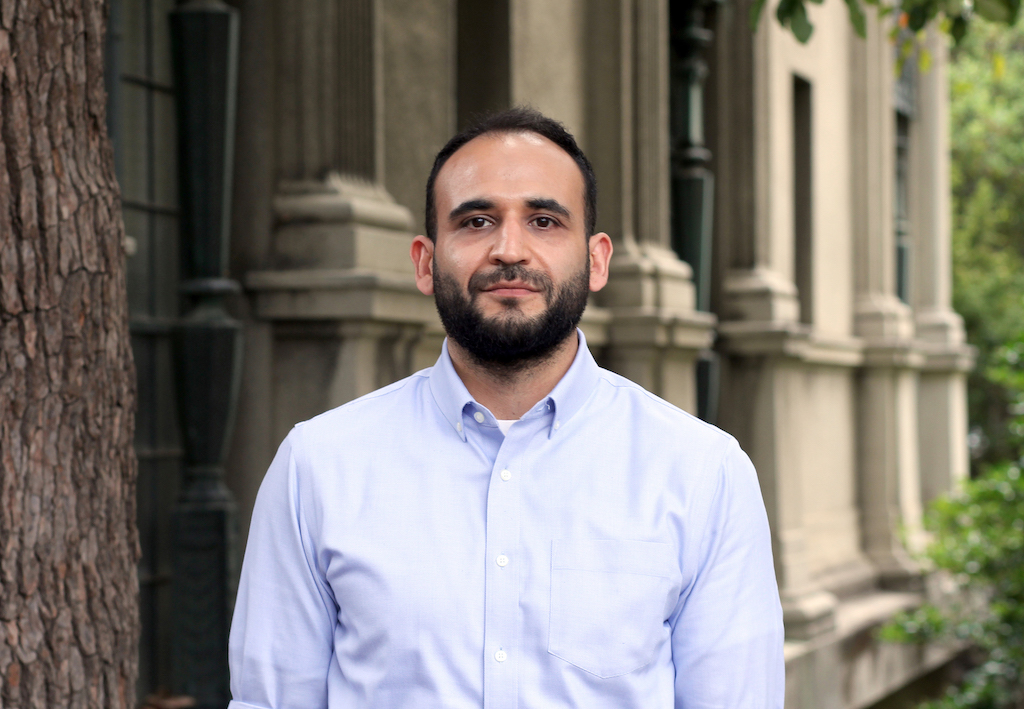 Armando Lara-Millan
Assistant Professor
Office
482 Social Sciences Building
Research Interests
Urban Ethnography, Historical Sociology, Law & Society, Economic Sociology, Medical Sociology.
Armando Lara-Millán is an Assistant Professor in the Department of Sociology at UC Berkeley. He earned his PhD in Sociology from Northwestern University in 2013. Before joining the Department of Sociology, he was a Robert Wood Johnson Foundation Postdoctoral Scholar in Health Policy Research. Armando is fascinated by how powerful organizations, whose actions affect the life fortunes of large numbers of people, use language to reshape critical material resources; that is, he examines how these organizations use culture and cognitive processes to recast the economic worth of resources that many people depend on, purchase, or are subject too (e.g. jail and hospital space, crime, advanced medical technology, or even property value). This involves the use of ethnography and historical methods to understand how authorities, experts, and capitalists generate truths in order to overcome uncertainty and, in the process, how such knowledge production leads to the creation of resources or savings where none existed before. He has examined such processes in the context of urban poverty governance within large American urban jails and public hospitals, and is now turning his attention to the gigantic American healthcare system. His work has appeared in the American Sociological Review, Criminology, Punishment & Society, Qualitative Sociology, and is forthcoming in American Journal of Sociology. His book "Redistributing the Poor: Jails, Hospitals, and the Crisis of Law and Fiscal Austerity" was published with Oxford University Press in 2021. Armando is the recipient of awards from the National Science Foundation, Law and Society Association, the Max Planck Institute for the Study of Societies, the Ford Foundation, the Society for the Study of Social Problems, and the American Sociological Association.
Contact: armando@berkeley.edu.
Representative Publications
BOOKS
Lara-Millán, Armando. 2021. Redistributing the Poor: Jails, Hospitals, and the Crisis of Law and Fiscal Austerity. Oxford University Press.
SELECT ARTICLES
Lara-Millán, Armando. Forthcoming. "The Administrative Disappearing of State Crisis: The Resolution of Prison Realignment in Los Angeles County." American Journal of Sociology, 127(5).
Harada, Megan, Armando Lara-Millán, Lauren Chalwell. 2021. "Policed Patients: How Law Enforcement Personnel Impact Medical Care in the Emergency Department." Annals of Emergency Medicine: Epub ahead of publication.
Lara-Millán, Armando. 2021. "Theorizing Financial Extraction: The Curious Case of Telephone Profits in the Los Angeles County Jails." Punishment & Society, 23(1): 107-126.
Lara-Millán, Armando, Sunmin Kim, Brian Sargent. 2020. "Theorizing with Archives: Contingency, Mistakes, and Plausible Alternatives." Qualitative Sociology, 43: 345-365. 
Lara-Millán, Armando and Nicole Gonzalez Van Cleve. 2017. "The Interorganizational Utility of Welfare Stigma in the Criminal Justice System." Criminology 55(1): 59-84.
Lara-Millán, Armando. 2017. "States as a Series of People Exchanges." In Kimberly Morgan and Ann Orloff (Eds.), The Many Hands of the State: Theorizing Political Authority and Social Control. Cambridge: Cambridge University Press.
Lara-Millán, Armando. 2014. "Public Emergency Room Overcrowding in the Era of Mass Imprisonment." American Sociological Review 79(5): 866-887.
IN PROGRESS
Lara-Millán, Armando. "American Healthcare Spending: Power, Language, and the Pricing of Advanced Medical Technology."
Lara-Millán, Armando, Meghna Mukherjee, Margaret Eby, Skyler Wang, Maya Earle. "Between Promise and Reality: How Experts and Consumers Leverage Uncertainty in Direct-to-Consumer Genetic Health Testing." 
Lara-Millán, Armando and Melissa Guzman-Garcia. "Failed Crime, Online Platforms, and the Reconstruction of the Urban Order in the Time of Covid."