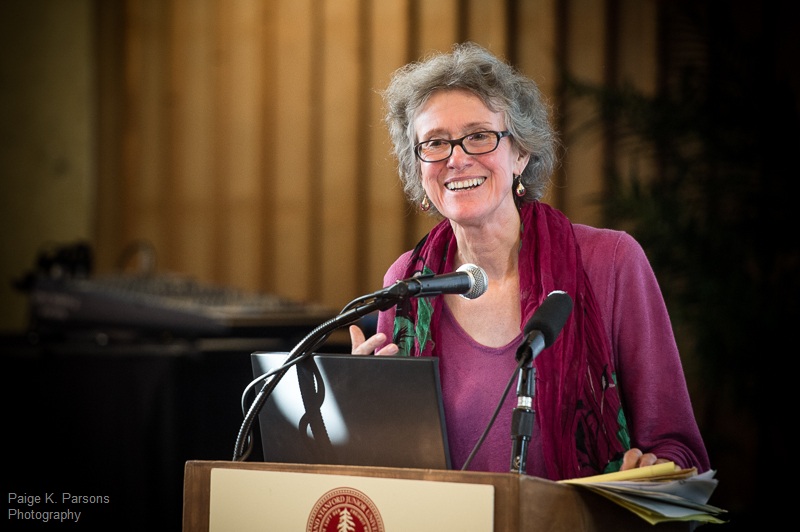 Arlie R. Hochschild
Professor Emerita
Research Interests
Family, market culture, global patterns of care work, social psychology with a recent focus on the relationship between culture, politics and emotion.
Arlie Hochschild's most recent research focuses on the rise of the American right—the topic of her latest book, Strangers in Their Own Land: Anger and Mourning on the American Right (finalist for the 2016 National Book Award). Based on intensive interviews with Tea Party enthusiasts in Louisiana—who later became ardent supporters of Donald Trump—and conducted over five years, Arlie tried to scale an "empathy wall" to learn how to see, think and feel as they do. She focused on what she calls their "deep story"—a feels-as-if story of their difficult struggle for the American Dream. Hidden beneath their right-wing hostility to almost all government intervention, she argues, is the fear that the federal government is an instrument to their displacement by other classes and races. (See The Minneapolis Star Tribune and The Boston Globe.)
In other writing—such as her 2012 The Outsourced Self: Intimate Life in Market Times—she interviewed child and eldercare workers, internet-dating assistants, wedding planners, even a "wantologist." (See the excerpt in the Sunday Review section of The New York Times, "The Outsourced Self"). Her 2013 So How's The Family and Other Essays is a collection which includes essays on emotional labor—when do we enjoy it and when not?—empathy, personal strategies for handling life in a time bind, and the global traffic in care workers. (See the 2013 book review in the London Times Higher Education Supplement, "So How's the Family: and Other Essays").
Earlier work has been based on field work among older residents of a low income housing project, (The Unexpected Community), flight attendants and bill collectors who perform "emotional labor" (The Managed Heart), working parents struggling to divide housework and childcare (The Second Shift), corporate employees dealing with a culture of workaholism (The Time Bind), and Filipina nannies who've left their children behind to care for those of American families (Global Woman). Her work is available in 16 languages.
For activities, honors, and awards, please see her curriculum vita (link above). For a brief introduction to her basic approach, please see the Spring 2008 issue of Contexts. 
For recent Interviews, please see:
For recent Book Reviews, please see:
For recent Op-Eds, please see:
Representative Publications
Books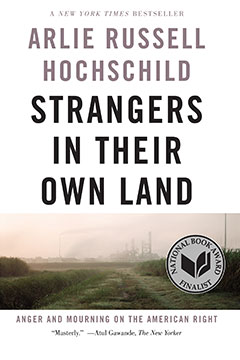 2016. Strangers in Their Own Land: Anger and Mourning on the American Right.  New York: The New Press.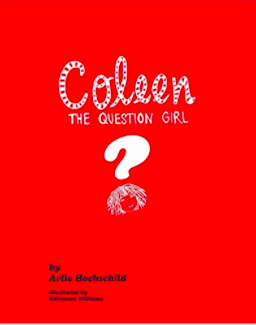 2016. Coleen the Question Girl.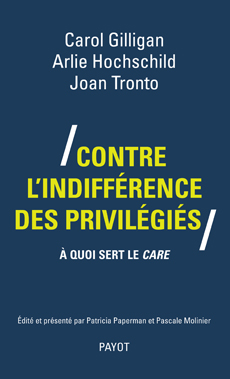 An essay on care, included with ones by Carol Gilligan and Joan Tronto in a volume appearing in French in 2014.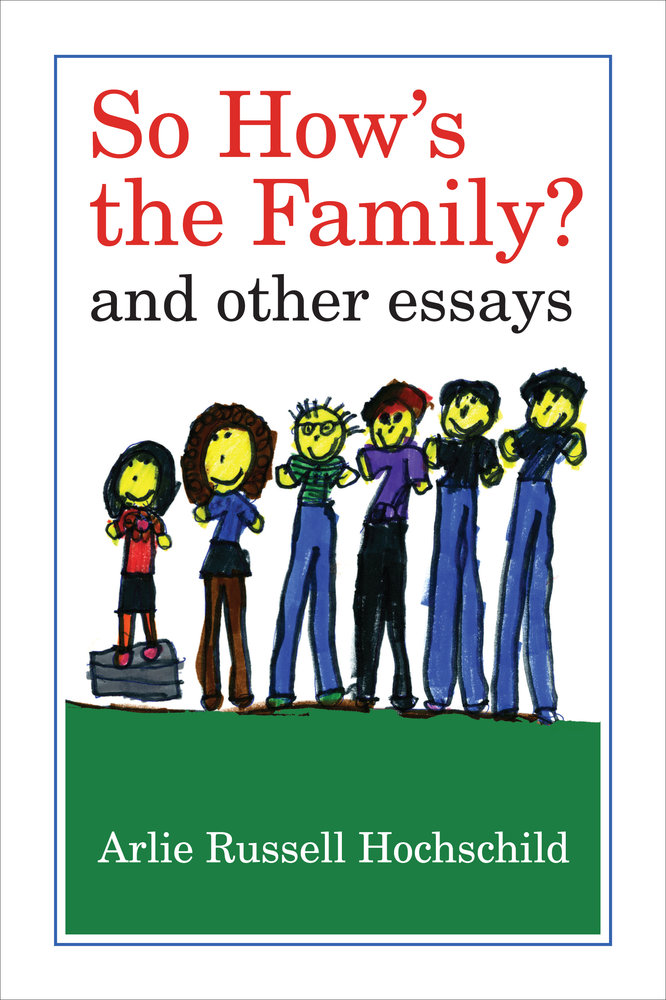 2013. So How's the Family? And Other Essays. Berkeley, CA: University of California Press.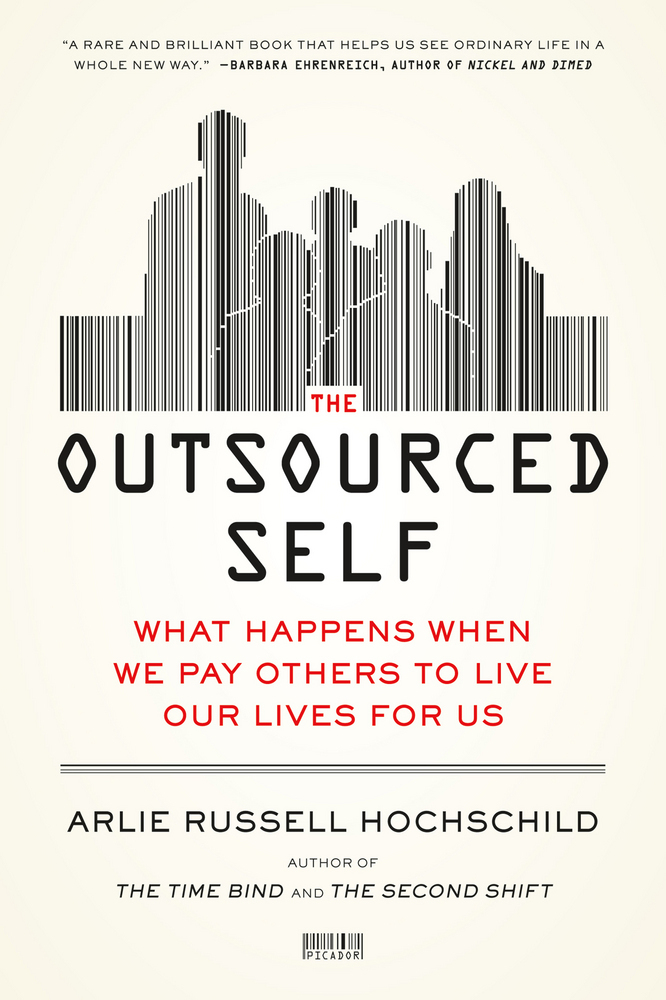 2012. The Outsourced Self: Intimate Life in Market Times. New York: Metropolitan Press.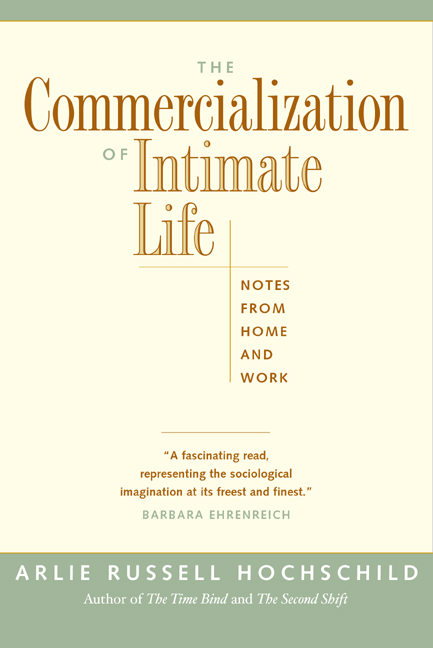 2003. The Commercialization of Intimate Life: Notes From Home And Work. San Francisco and Los Angeles: University of California Press. Translation into Italian and Spanish. Published in Australia by the University of Australia.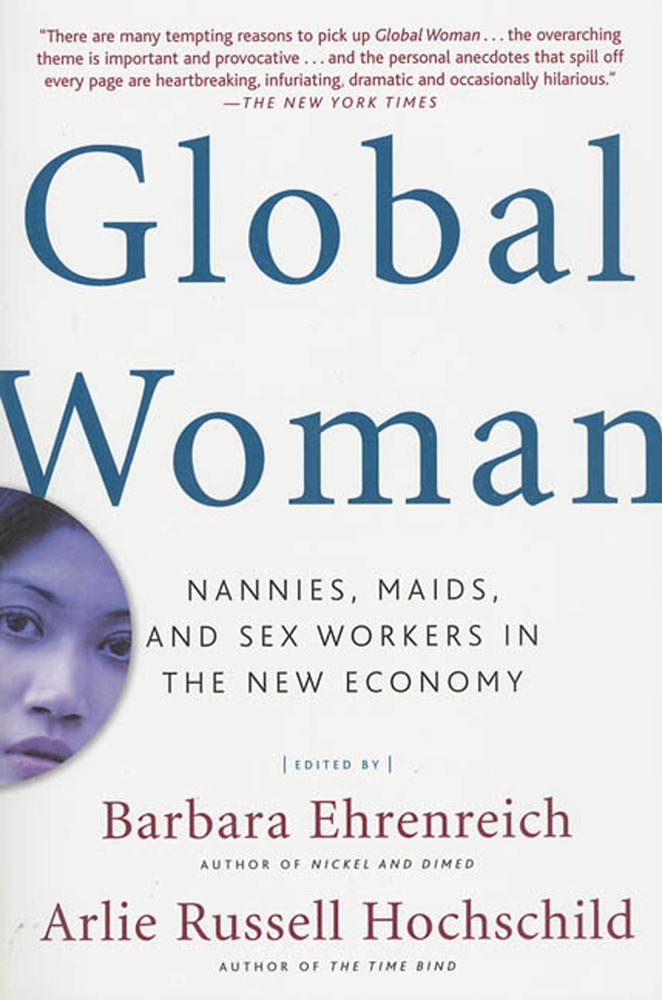 2002. Global Woman: Nannies, Maids and Sex Workers in the New Economy co-edited with Barbara Ehrenreich for Metropolitan Books, New York: Metropolitan Press. Translations into Arabic, Bulgarian, Hebrew and Italian.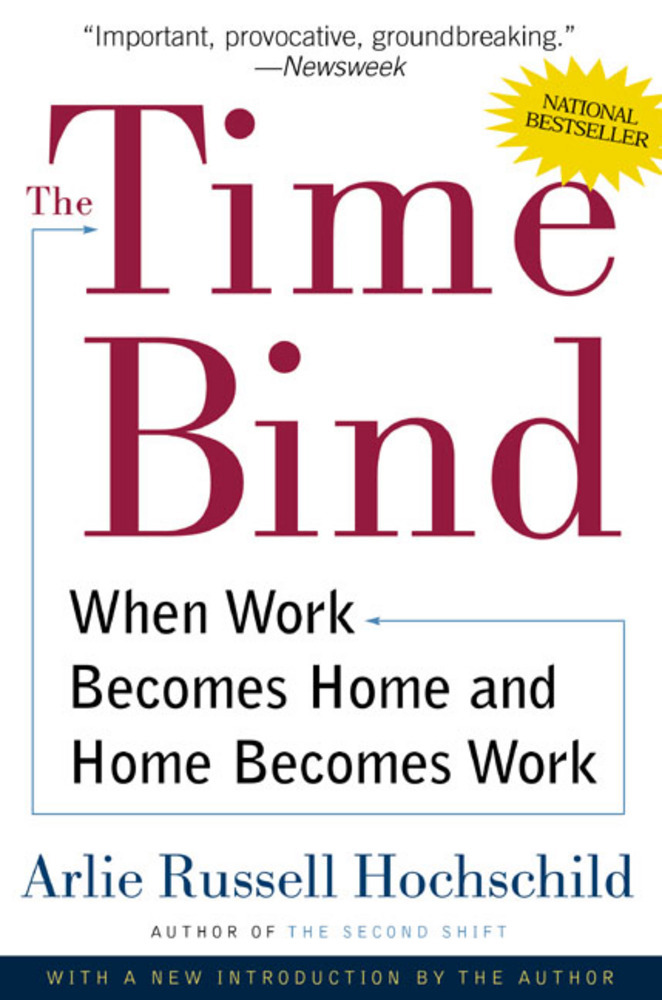 1997. The Time Bind: When Work Becomes Home and Home Becomes Work New York: Metropolitan/Holt (50,000 books first printing). Cover article in The New York Times Magazine, excerpted in The Nation and Working USA. New preface for paperback American edition. Reissued with new afterword 1997. Recorded as audio book by Scholarly Audio Inc. Translated into: German (Berlin: Verlag Leske Budrich), Danish (Munksgaard).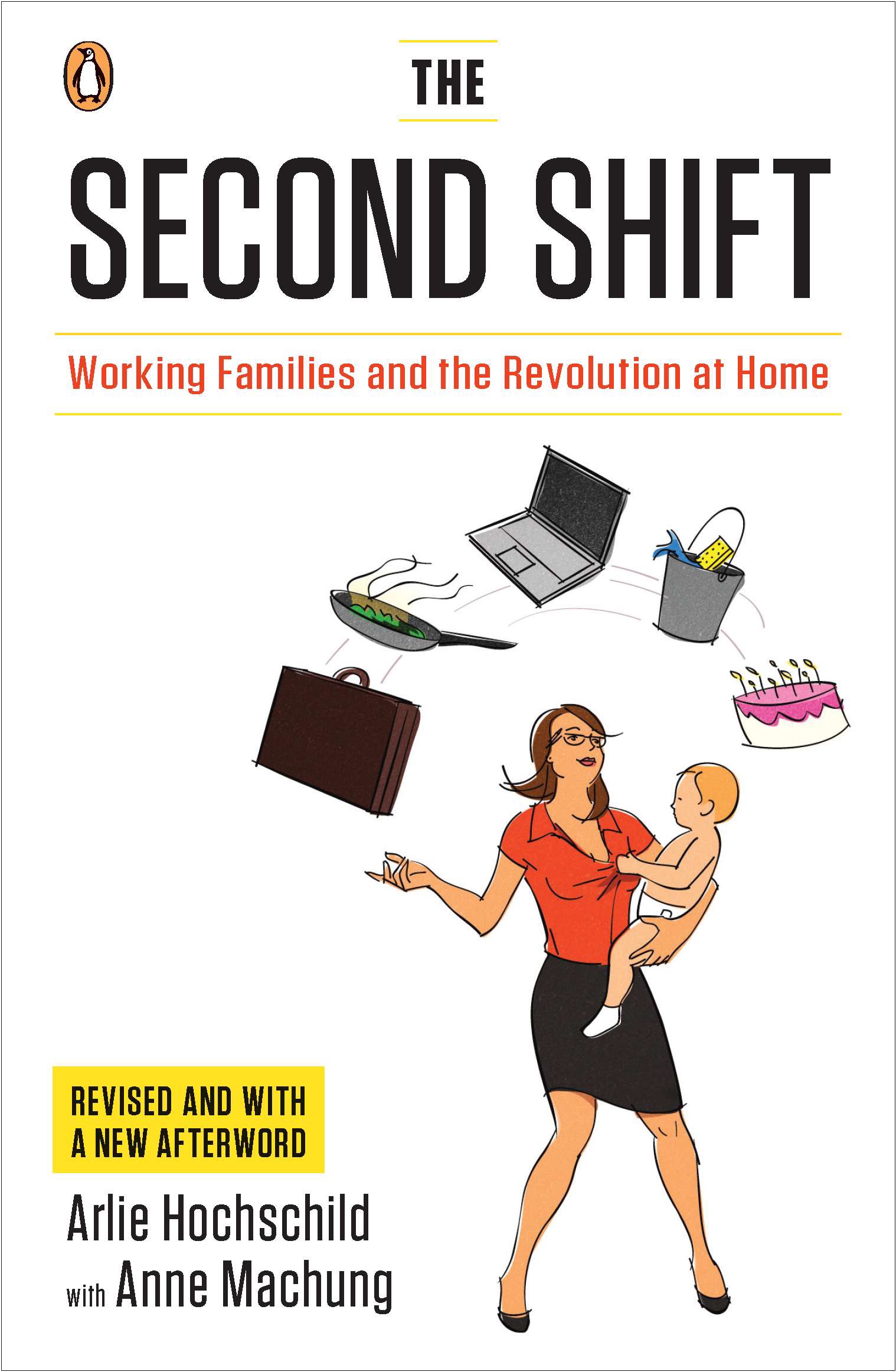 1989. Second Shift: Working Parents and the Revolution at Home (with Anne Machung), New York: Viking Penguin. Translated into: German  (Zolnay Press), Japanese (Asahi Press), Dutch (Unibock Press), Arabic (International Publishers, Cairo, Egypt), Korean (Aha-chim-e-seul), Published in Great Britain by Piatkus Press. (New preface for the Japanese edition, new afterword for paperback American edition. Reissued with new afterword 1997). SDX Joint Publishing Company would like to publish The Second Shift in mainland China.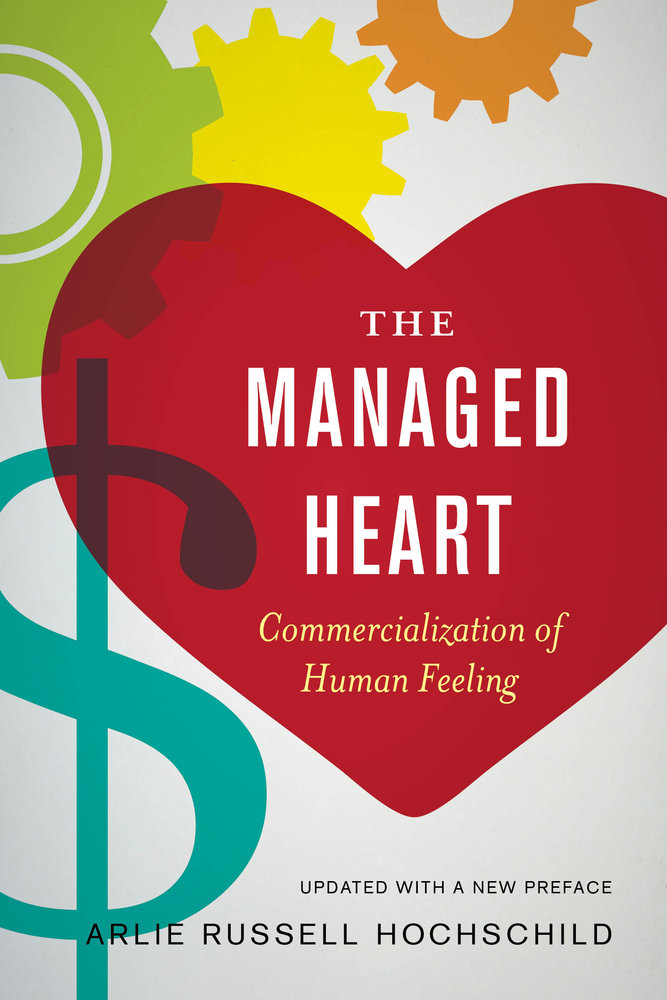 1983. The Managed Heart: The Commercialization of Human Feeling Berkeley: The University of California Press. Reprinted with new afterword, 2003. Translated into: German (Campus Press), Chinese (Laureate Books, Taipei, Taiwan), Japanese (Sekai Shisosha, Kyoto, Japan), Polish (Polish Scientific Publishers PWN) forthcoming.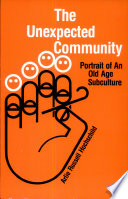 1973. The Unexpected Community, Englewood Cliffs, New Jersey: Prentice Hall, Second edition, Berkeley: The University of California Press, 1979.
        Published Articles and Chapters
2016 "The Ecstatic Edge of Politics: Sociology and Donald Trump," Contemporary Sociology, Vol 45, Issue 6, pp. 683-689.
2016 "How the 'Great Paradox' of American Politics Holds the Secret of Trump's Success" in The Guardian, September 7.
2016 "No Country for White Men" in Mother Jones Magazine, September/October. 
2016 "The American Right: Its Deep Story" in Global Dialogue, Volume 6, Issue 3 (September).
2005 "Love and Gold" (expanded version) in Feminist Politics, Activism and Vision: Local and Global Challenges, edited by Luciana Ricciutelli, Angela Miles and Margaret McFadden, London, Great Britain, Toronto, Canada.: Zed/Innana Books. This essay has also been translated into French by Laurence Bachmann for Nouvelle Revue Feministe (2004), reprinted in Sciences Humaines. It has also been translated into Polish by Znak, vLVII i6, 2005, pp. 41-63.
2004 "Let Them Eat War," European Journal of Psychotherapy, Counseling & Health, Volume 6, no 3, December, pp. 1-10. Also reprinted in William F. Grover and Joseph G. Peschek, Voices of Dissent (forthcoming).
2004 "Through the Crack In the Time Bind: From Market Management to Family Management" in The New Work Society, edited by Michael Hviid Jacobsen and Jens Tonboe, Copenhagen, Denmark: Hans Reitzels Publisher (in Danish).
2004 "The Commodity Frontier" in Self, Social Structure, and Beliefs: Essays in Sociology, edited by Jeff Alexander, Gary Marx and Christine Williams (Berkeley and Los Angeles: University of California Press), pg 38-56.
2004 "Emotional Labour in Health Care: Who Takes Care of the Caretaker?" Chapter 5 of Enriching the Art of Care with the Science of Care: Emotional and Interpersonal Dimensions of Health Services edited by Laurette Dubé, Guylaine Ferland, and D. S. Moskowitz, Montreal: McGill Queen's University Press, pp. 67-72.
Other
2008 "Feeling Around the World," Contexts, v7, n2, pp. 80-80. Reprinted in the Swedish Sociological journal, Sociologisk Forskning.
2005 "Feeling Capitalism: A Conversation with Arlie Hochschild: Conducted 5 May 2005," Journal of Consumer Culture, by Nicholas H. Wilson and Brian J. Lande, v5(3), pp. 275-288.
2001 "Eavesdropping Children, Adult Deals and Cultures of Care" in Rosanna Hertz and Nancy Marshall (eds.) Working Families: The Transformation of the American Home, Berkeley and Los Angeles: University of California Press, pp.340-353.
2000 "Global Care Chains and Emotional Surplus Value," in On the Edge: Globalization and the New Millennium, edited by Tony Giddens and Will Hutton, London: Sage Publishers, pp. 130-146.
2000 "The Nanny Chain" cover article in The American Prospect, vol. 11 no. 4, January 3, pp. 32-36.
1993 "Inside the Clockwork of Male Careers, with a 1990s Postscript," Kathryn P. Meadow Orlans and Ruth A. Wallace (eds.), Gender and the Academic Experience: Berkeley Women 1952-1972, University of Nebraska Press, pp. 125-139.
1989 "The Economy of Gratitude," David Franks and Doyle McCarthy (Editors), Original Papers In the Sociology of Emotions, New York: JAI Press, pp. 95-113.