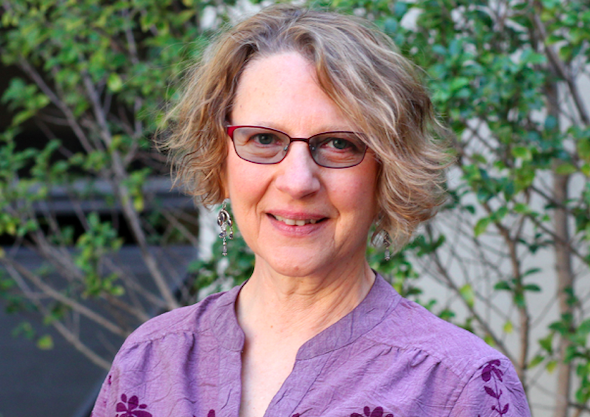 Mary E Kelsey
Continuing Lecturer
Office
454 Social Sciences Building
Research Interests
Poverty and welfare policies, race, family, qualitative research methods
1994 Ph.D., Sociology, University of California, Berkeley
1986 M.A., Asian Studies, University of California, Berkeley
1974 B.A., History, University of Wisconsin, Madison
Mary Kelsey is a devoted teacher of sociology. She has taught at diverse institutions, including Berkeley Adult School, California State University, San Bernardino and the University of California at Davis, before accepting a position as senior lecturer in the Sociology Department at the University of California at Berkeley.
Dr. Kelsey has been actively involved in efforts to strengthen undergraduate education. As a participant in the Mellon Faculty Institute on Undergraduate Research, she has revised her classes to incorporate more effective strategies of imparting research skills to undergraduate students. Dr. Kelsey has shared her techniques and results in a variety of workshops within the Mellon Faculty Institute (see Elizabeth DuPuis and Christina Maslach's "Information Literacy and Undergraduate Research" in Information Literacy Collaborations that Work, edited by Trudi Jacobson and Thomas Mackey for a description of her course revisions). Dr. Kelsey has also promoted undergraduate involvement in professional conferences (notably the Pacific Sociological Association and American Sociological Association) by mentoring undergraduates engaged in original research. In 2005, Dr. Kelsey received the UC Berkeley Chancellor's Award for Service to Students as an "Everyday Hero."
Dr. Kelsey's academic interests focus on the lived impact of social policies on the poor, on immigrant populations and on American families in general. Her current research looks at the impact on No Children Left Behind on elementary schools in Oakland, California.
Representative Publications
Reconstituting Second Class Citizenship: African Americans and Social Policy, (under revision for Critical Sociology).
Negotiating Poverty: Welfare Regimes and Social Control, Unpublished Ph.D. dissertation, University of California, Berkeley, 1994.
"Welfare Policies and Racial Stereotypes," Explorations in Ethnic Studies 17(1): 63-78, (January) 1994.
For a complete list of publications please see the Curriculum Vitae