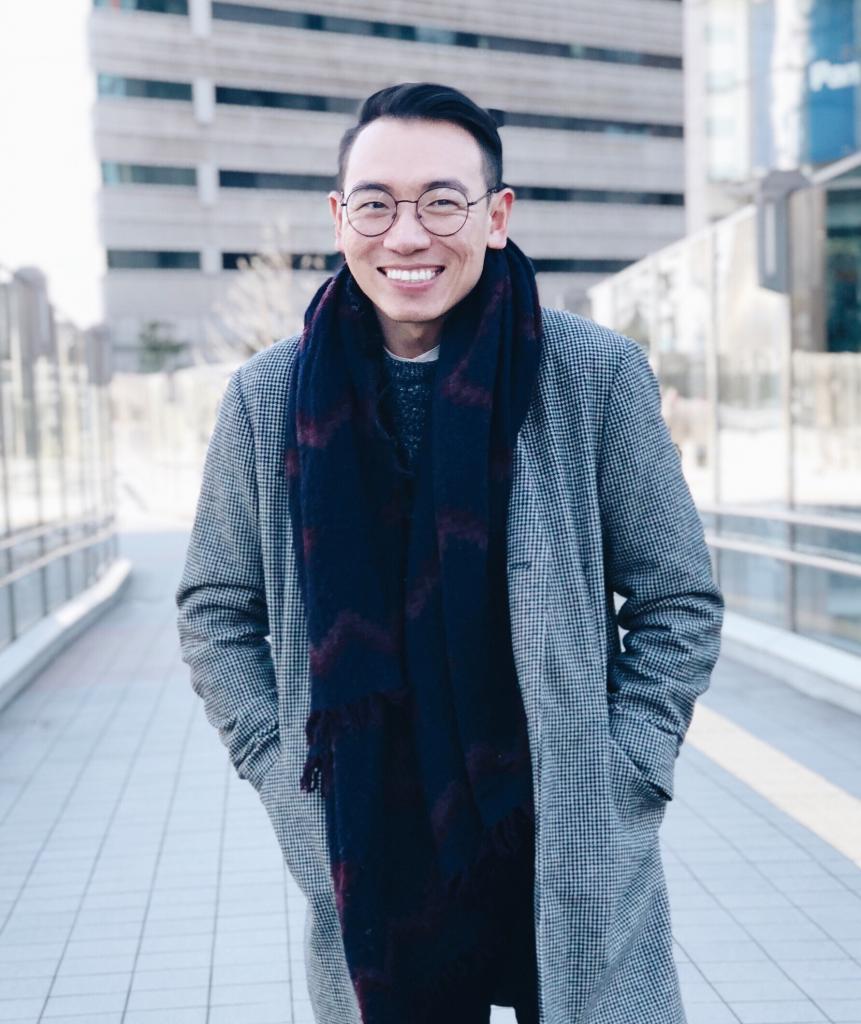 Skyler Wang
Research Interests
Technology, AI, Economic Sociology, Culture, Sexualities
An economic and digital sociologist by training, Skyler uses interviews, international fieldwork, and digital ethnographies to investigate whether technologies designed to improve our day-to-day lives meet their moral commitments by honing in on user experiences. More specifically, his dissertation explores how monetary and gifting structures in the sharing economy shape ethical and social exchange between users. As a Visiting Sociologist at Meta AI, Skyler develops scalable machine translation models focusing on low-resource languages. Skyler's research has been featured in journals such as Sociological Perspectives, PLoS ONE, Sex Roles and media outlets such as the NPR (Morning Edition, All Things Considered), San Francisco Chronicle, Quartz, GQ, Vox, Mashable, HuffPost, and USA Today. He is a fellow of the Social Science and Humanities Research Council of Canada.
Publications:
Wang, Skyler. "Couch with Strings Attached: Reciprocal Orientations in Relational Work." (revise and resubmit at American Sociological Review)
Wang, Skyler. "How Platform Exchange and Safeguards Matter: The Case of Sexual Risk and Trust in Airbnb and Couchsurfing." (revise and resubmit at Computer Supported Cooperative Work and Social Computing—CSCW)
Mukherjee, Meghna*, Margaret Eby,* Skyler Wang,* Armando Lara-Millán, and Maya Earle. 2022. "Medicalizing Risk: How Experts and Consumers Manage Uncertainty in Direct-to-Consumer Genetic Health Testing." PLoS ONE 17(8):1-20. (*equal authorship)
Wang, Skyler*, Ned Cooper*, Margaret Eby, and Eun Seo Jo. "From Human-Centered to Social-Centered Artificial Intelligence: Assessing ChatGPT's Impact through Disruptive Events." arXiv:2306.00227 (*equal authorship; under review at Big Data & Society)
Wang, Skyler. 2022. "Migrant Allies & Sexual Remittances: How International Students Change the Sexual Attitudes of Those Who Remain Behind." Sociological Perspectives 65(2) 328–349.
Watson, Ryan J., Shannon D. Snapp,* and Skyler Wang.* 2017. "What We Know and Where We Go from Here: A Review of Lesbian, Gay, and Bisexual Youth Hookup Literature." Sex Roles 77(11-12):801-811. (*equal authorship)
Wang, Skyler, Ned Cooper, Margaret Eby, and Eun Seo Jo. 2023. "From Human-Centered to Social-Centered Artificial Intelligence: Assessing ChatGPT's Impact through Disruptive Events." (under review at Big Data & Society)
NLLB team, Marta R. Costa-jussà,* James Cross,* Onur Çelebi,* Maha Elbayad,* Kenneth Heafield,* Kevin Heffernan,* Elahe Kalbassi,* Janice Lam,* Daniel Licht,* Jean Maillard,* Anna Sun,* Skyler Wang,* Guillaume Wenzek,* Al Youngblood,* Bapi Akula, Loic Barrault, Gabriel Mejia Gonzalez, Prangthip Hansanti, John Hoffman, Semarley Jarrett, Kaushik Ram Sadagopan, Dirk Rowe, Shannon Spruit, Chau Tran, Pierre Andrews, Necip Fazil Ayan, Shruti Bhosale, Sergey Edunov, Angela Fan, Cynthia Gao, Vedanuj Goswami, Francisco Guzmán, Philipp Koehn, Alexandre Mourachko, Christophe Ropers, Safiyyah Saleem, Holger Schwenk, and Jeff Wang. 2022. "No Language Left Behind: Scaling Human-Centered Machine Translation." arXiv:2207.04672 (*equal authorship; revise and resubmit at Nature)
Seamless Communication, Loïc Barrault, Yu-An Chung, Mariano Cora Meglioli, David Dale, Ning Dong, Paul-Ambroise Duquenne, Hady Elsahar, Hongyu Gong, Kevin Heffernan, John Hoffman, Christopher Klaiber, Pengwei Li, Daniel Licht, Jean Maillard, Alice Rakotoarison, Kaushik Ram Sadagopan, Guillaume Wenzek, Ethan Ye, Bapi Akula, Peng-Jen Chen, Naji El Hachem, Brian Ellis, Gabriel Mejia Gonzalez, Justin Haaheim, Prangthip Hansanti, Russ Howes, Bernie Huang, Min-Jae Hwang, Hirofumi Inaguma, Somya Jain, Elahe Kalbassi, Amanda Kallet, Ilia Kulikov, Janice Lam, Daniel Li, Xutai Ma, Ruslan Mavlyutov, Benjamin Peloquin, Mohamed Ramadan, Abinesh Ramakrishnan, Anna Sun, Kevin Tran, Tuan Tran, Igor Tufanov, Vish Vogeti, Carleigh Wood, Yilin Yang, Bokai Yu, Pierre Andrews†, Can Balioglu†, Marta R. Costa-jussà†, Onur Celebi†, Maha Elbayad†, Cynthia Gao†, Francisco Guzmán†, Justine Kao†, Ann Lee†, Alexandre Mourachko†, Juan Pino†, Sravya Popuri†, Christophe Ropers†, Safiyyah Saleem†, Holger Schwenk†, Paden Tomasello†, Changhan Wang†, Jeff Wang†, and Skyler Wang†. 2023. "SeamlessM4T—Massively Multilingual & Multimodal Machine Translation." arXiv:2308.11596v1 (†research and engineering leadership)
Yong, Zheng-Xin, Ruochen Zhang, Jessica Zosa Forde, Skyler Wang, Samuel Cahyawijaya, Holy Lovenia, Genta Indra Winata, Lintang Sutawika, Jan Christian Blaise Cruz, Long Phan, Yin Lin Tan, and Alham Fikri Aji. 2023. "Prompting Multilingual Large Language Models to Generate Code-Mixed Texts: The Case of South East Asian Languages." arXiv:2303.13592
Dissertation Title
Social Reconfigurations: How Digital Platforms and Artificial Intelligence Shape Modern Relationships
Dissertation Committee
Marion Fourcade (chair), Ann Swidler, Eliza Brown, Cal Morrill